return to tv stands
Christopher Media Cabinet
- White | Steeple Gray
$1699.00 $1389.00 Clearance Priced*
Availability: on backorder
Dimensions: 72"w 21"d 24"h
Assembly: ready to assemble
Freight: free inside delivery* (assembly available in cart)
A study in contrast, the Christopher Media Cabinet by ModLoft blends functionality with bold styling to create the perfect TV stand for your living room! Christopher begins with a matte lacquer cabinet supported by sleek, angled steel legs. But inside is where things get exciting! Christopher's four slate tinted (remote-friendly) glass doors conceal a striking contrasting cabinet interior. Four sections are finished out with shelves and drawers, all boasting European push-to-open hardware, and rear ventilation. Order today and let the Christopher Media Cabinet transform your living room!
- more detail images -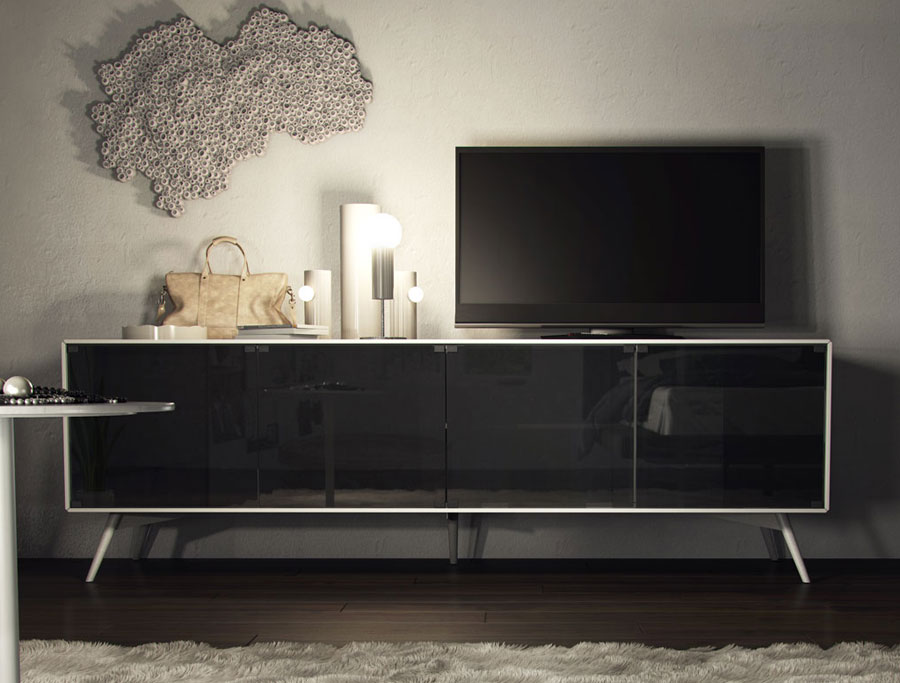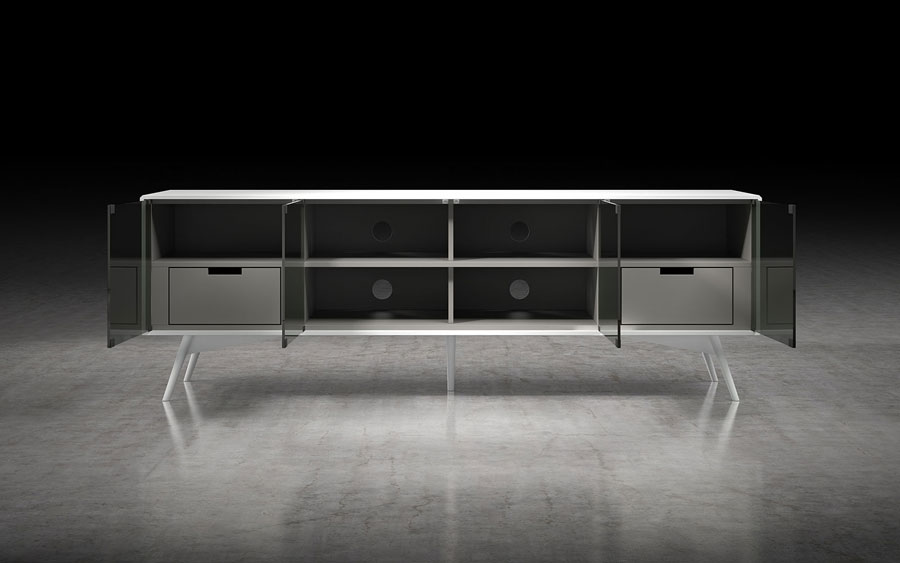 This product has been flagged as a CLEARANCE/OVERSTOCKED item by our manufacturer. The price has been discounted; however all sales are final. No returns or exchanges. Hurry! This limited time offer is only good while supplies last. Unfortunately, Modern Digs can NOT guarantee product availability.
At Modern Digs we hate pricing games, and we have a feeling you do too. We don't have sales or run special offers to create a false sense of urgency. Instead we offer the lowest price we can every single day. No gimmicks; just affordable modern style when you're ready. To that end, occasionally our manufacturers offer us discounted products that are either overstocked or discontinued. Since we can purchase these limited quantities at a lower price, we pass the savings on to you. And, of course, all of our products are brand new factory-sealed items that will arrive to you in perfect condition!