return to dining tables
Messier Dining Table
- Glass | Chrome
$569.00
Availability: in stock - get it 6/10-6/17
Dimensions: 39"w 39"d 29.5"h
Assembly: minimal assembly
Freight: ships free*
Boasting a very simple and very versatile design, the Messier Dining Table is the perfect solution for any modern home. Constructed with a chromed steel base rising up to a simple, clear tempered 3/8" glass top, the Messier is modern simplicity at its finest. Dress it up in a formal dining room, or dress it down in your mod kitchen. Either way, the Messier Dining Table adds modern style without sacrificing your budget!
- more detail images -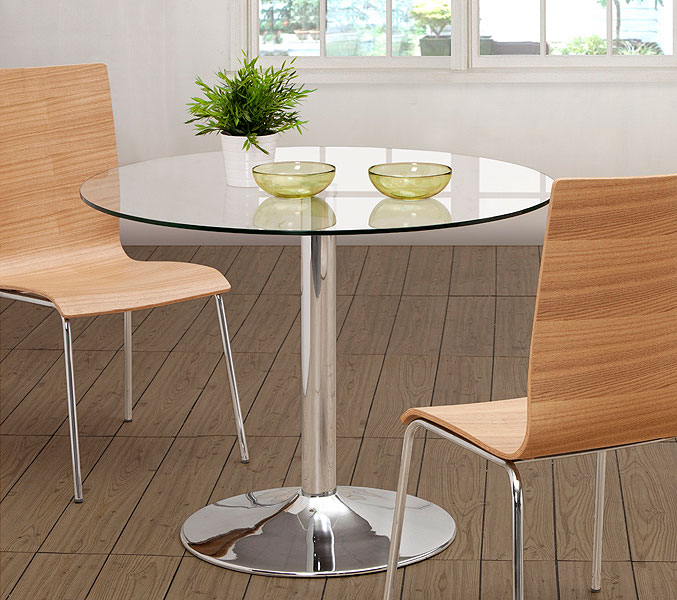 Generally, our freight charges are calculated based on your order total. As your order total increases the shipping charge decreases! Receive breaks in your shipping charge when your merchandise totals $1,000 and FREE SHIPPING for all orders with merchandise totaling $1,500!
IMPORTANT: Freight charges are based only on shipments destined within the continental United States. Charges are based on small package and/or curbside delivery only. Additional elective services may increase your freight charges. Some select items qualify for FREE SHIPPING below the $1,500 threshold. These items will NOT increase your shipping charge; however they will count towards the "merchandise total" calculations mentioned above!