return to tv stands
Blocks TV Stand
- Black | Light Walnut
$1279.00
Availability: in stock
Dimensions: 71"w 16"d 13.5"h
Assembly: none required
Freight: $77.00 or less* (inside delivery available in cart)
The Block TV Stand offers a contemporary motif with a sleek, clean design and multipurpose functionally. It features a movable, Blue Star Grey glass top with two spacious compartments measuring 19" wide by 15" deep by 3.75" high (both sides are the same). The lower compartment features a large drawer with a soft-closing mechanism. Beatiful and functional!
- more detail images -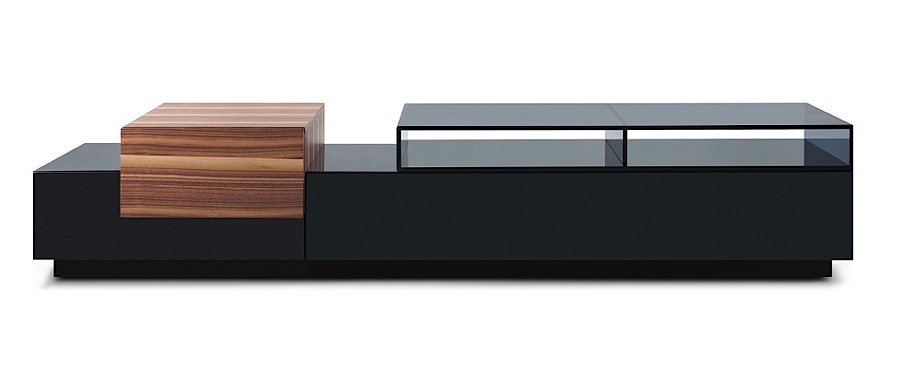 Generally, our freight charges are calculated based on your order total. As your order total increases the shipping charge decreases! Receive breaks in your shipping charge when your merchandise totals $1,000 and FREE SHIPPING for all orders with merchandise totaling $1,500!
IMPORTANT: Freight charges are based only on shipments destined within the continental United States. Charges are based on small package and/or curbside delivery only. Additional elective services may increase your freight charges. Some select items qualify for FREE SHIPPING below the $1,500 threshold. These items will NOT increase your shipping charge; however they will count towards the "merchandise total" calculations mentioned above!