return to pop art
Carpio
- 60" x 40"
$529.00
Availability: made to order (2-3 days)
Dimensions: 60"w 40"h
Assembly: none required
Freight: ships free*
Swimming with brilliant hues of orange, red and yellow, Carpio offers a bold, abstract take on one of nature's most adaptive and symbolic species. Manufactured in the United States, Carpio is made with 100% archival museum quality heavyweight canvas, which enables the canvas print to last more than 150 years without fading. Handwrapped around a solid pine frame, Carpio ships with mounting wire hardware. Please note: detail image depicts the 60" x 40" size over a sofa.
- more detail images -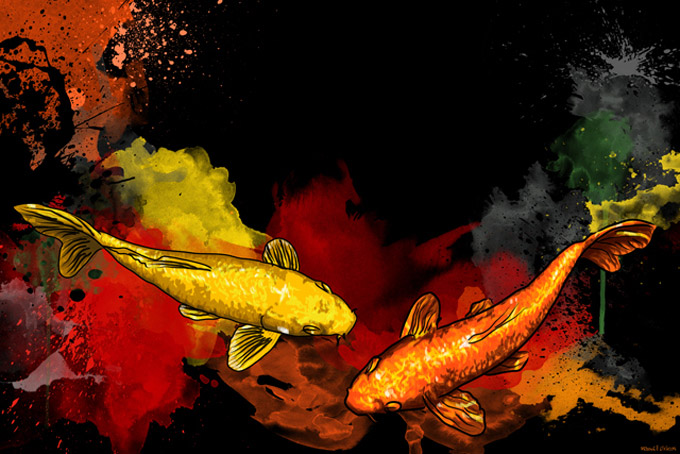 Generally, our freight charges are calculated based on your order total. As your order total increases the shipping charge decreases! Receive breaks in your shipping charge when your merchandise totals $1,000 and FREE SHIPPING for all orders with merchandise totaling $1,500!
IMPORTANT: Freight charges are based only on shipments destined within the continental United States. Charges are based on small package and/or curbside delivery only. Additional elective services may increase your freight charges. Some select items qualify for FREE SHIPPING below the $1,500 threshold. These items will NOT increase your shipping charge; however they will count towards the "merchandise total" calculations mentioned above!