return to mirrors
Tadpole Mirror
- Mirror
$209.00
Availability: on backorder
Dimensions: 42"w 1"d 41.3"h
Assembly: none required
Freight: $21.00 or less*
Bold and distinctive, the Tadpole Mirror is a stylish modern accent that adds both personality and interest to any modern or contemporary home. Tadpole takes the idea of the traditional circular wall mirror and artistically enhances it! Tadpole is crafted from dozens of round mirror pieces; the result is a piece that is both practically and artistically appealing!
- more detail images -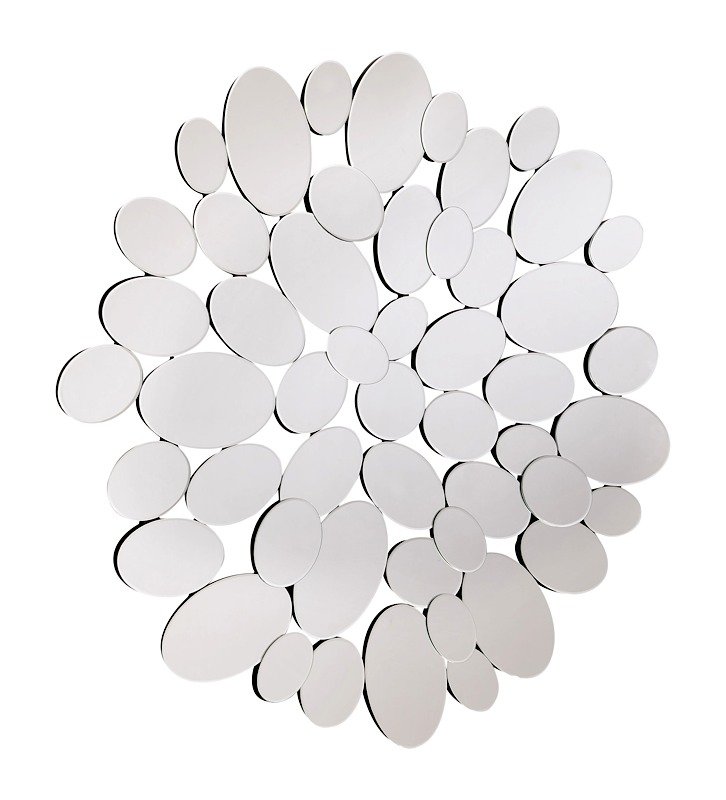 Generally, our freight charges are calculated based on your order total. As your order total increases the shipping charge decreases! Receive breaks in your shipping charge when your merchandise totals $1,000 and FREE SHIPPING for all orders with merchandise totaling $1,500!
IMPORTANT: Freight charges are based only on shipments destined within the continental United States. Charges are based on small package and/or curbside delivery only. Additional elective services may increase your freight charges. Some select items qualify for FREE SHIPPING below the $1,500 threshold. These items will NOT increase your shipping charge; however they will count towards the "merchandise total" calculations mentioned above!