Shop These Popular Categories
Contemporary Modern Living Room Furniture
Creating an open mod living room in your home or office begins with the right living room furniture. A modern sofa set, contemporary coffee tables or wood arm chair can make or break the outcome of any room. But when you find the right sectional sofa or modern design recliner to build your home around, you are only some paint, decor and accessories away from creating your perfect modern living room set.
At Modern Digs we are here to help.
We understand that contemporary modern living room furniture must marry comfort, cool materials and your sense of style. You want to see a unique, affordable collection of products and price is important. That's why we offer the very best selection of contemporary living room sets for your home.
As experts in quality modern furniture, we are constantly searching the world for new products and designs. Our goal is always to find the perfect blend of design, features, materials and value. To meet that goal we only work with the best manufacturers and we price our merchandise as low as possible. In fact, we even offer our Best Price Guarantee. So take a look around at our hand-selected living room furniture.
Whether you need contemporary sofas, glass coffee table or sectional for the living room, we've got it.
How To Create Your Dream Living Room
If you're like us, the living room is the center of your home - the place you chill on the weekend, play games with the kids, or just catch up on a good book. Regardless of how you use your space, we know you want it to look clean and modern - style without sacrificing comfort!
Maximize Your Sofa and Seating Space
Crafting the ideal contemporary living room begins with maximizing your seating area. If you've got the space, we recommend starting with a large contemporary sectional sofa. Sectionals have an undeniable upside: their l-shaped design replaces floor space you would usually use for end tables with plush comfortable sofa.
So you not only have more space to sit and relax, you get to sidestep the really tough decisions like "what end table and coffee table should I buy?"
Another option to consider here are modular sectionals.
Check out our Perry and Spruce! Each collection features a collection of high quality side chairs, chaises, open arm sofas and ottomans that you can merge into one sectional.
Their versatility means options are limitless, enabling them to fit rooms of nearly any shape or size.
If you can't fit a sectional, no worries! Add in a combination of sofas and sofa loveseats to create a cozy conversation space for guests. Even a small apartment can swing a stylish modern sofa or one of our cool sleeper sofas with a chair!
You can't make your space bigger, but make use of the space you have to create the ultimate pad.
A common approach to creating a modern space is to pair a sofa you love with its twin: Two of the same sofa facing each other creates a striking conversation space.
Another way to maximize seating is to look for ways to add accent furniture to your sofa or sectional.
One or two modern accent chairs beside the fireplace enables you to add new colors and textures into your living room, making it truly yours! Or add a bench, chair or chaise along a wall or in a niche to create a cozy reading nook.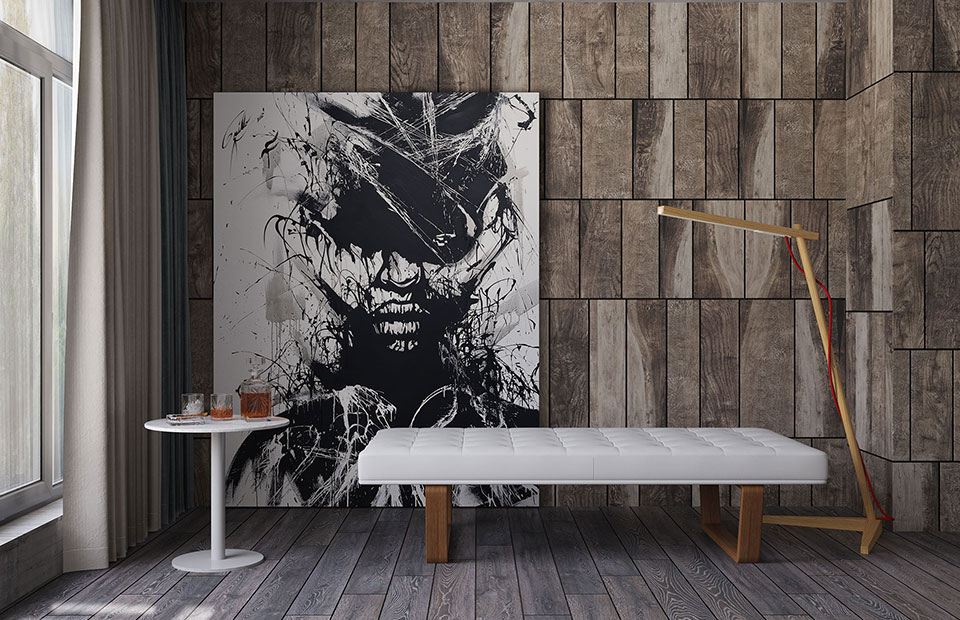 In short, the first step to creating your dream space is to find the perfect collection of mod living room furniture that maximizes your seating. Find upholstery items you love; be it a sectional or leather lounge chair.
Once you've created a seating "base" in your living room, the next step is to add furniture with functionality!
Next Add Storage Furniture
Built-ins are the ultimate modern furniture solution in a living room - there's nothing cooler than a stylish built-in cabinet and wall mounted television to keep your space feeling open and airy. Nevertheless, shop some of our cabinets and shelving and you'll see they give custom built-ins a run for their money!
In a modern upscale living room, only add furniture and storage you need!
A cool etagere, one of our modern coffee tables and a TV stand are usually enough storage. If you add anything else, the space will feel less modern or contemporary, and start moving towards cramped and cluttered.
Unless you have kids! If that's you, an extra cabinet or two to hide their toys, maybe a console table, is the way to go.
Design tip: If your living room opens to another part of your home, consider defining the space with a cabinet or floating a sofa and placing a contemporary console table behind it. This approach gives you a visual barrier between the rooms, and will usually give both rooms better flow.
Now that you've selected the bulk of the living room furniture, the final step is to layer in the décor and make the living space truly yours.
Layer in Accent Furniture & Tables
We all know the basics to living room furniture. You've got the modern coffee table, the end table...
Okay, from there, everyone gets a little lost!
Other modern furniture items you might find in a contemporary living room are console tables (AKA 'sofa tables'), ottomans, poufs, lighting, and a myriad of shelving, from bookcases to etageres.
If you haven't, shop our collection of modern accent chairs to start!
From leather to upholstery, these chairs enable you to create welcoming spaces for your guests to lounge in. Plus, our collection of modern chairs perfectly compliment our sofas to truly enhance the style of your room.
Living Room Tables
Now that you've covered seating from every angle, you can turn your attention to tables.
Depending on the size of your room, you might get by with just one storage coffee table. Or, you might want to add a few accent tables for guest drinks and décor items.
As you shop our modern table collection, think carefully about its placement and purpose.
Will it go beside a sectional or lounge chair? How will you, your family and guests use it? The idea is not to pair tables with chairs, but to create comfortable spaces.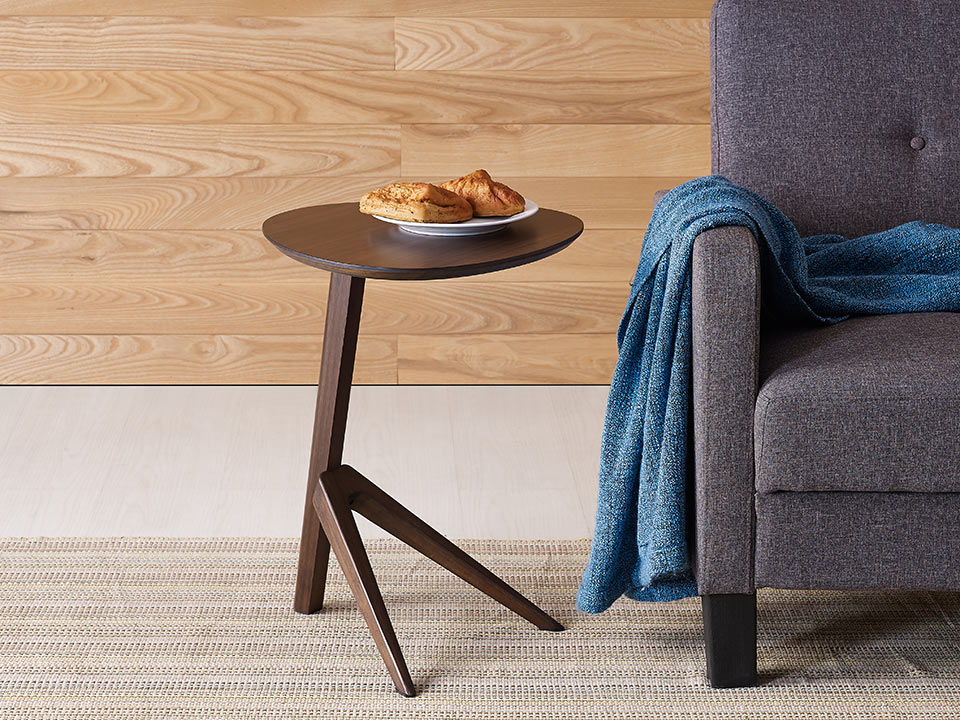 The final thing to consider here is how all of your furniture layers together. Visually, it's usually best if your room has modern furniture items that aren't all the same height. Does your sofa or sectional sofa pair well with the console table behind it?
What about the side tables and accent chairs? Are they similar in scale and related in style? Do you have the right mix of furniture for your guests?
Ideally your room will have several layers with items at different heights and shapes, from the coffee table up through the lighting.
Finally, Add Décor!
You've got your leather sofas or sectionals. You've chosen the best accent chairs for inspiration. That wood, metal and glass coffee table is lit. But the space still isn't the stylish retreat you've been envisioning...
It seems like you've covered all of the categories, so what's left to get 'the look'?
Rugs! A key component of your decor.
The easiest way to change the feel of your living room (or any interior) is a brand new rug. We're big believers in the power of modern rugs - find one you love and fill your room with it. The bigger the better!
In fact, between lounge chairs and rugs, those two furniture categories can set the entire tone for your family room.
Lastly, add accents, decor and accessories to make the space feel like you.
Search for sleek materials that add interest. Find the perfect throw pillow for your accent chair!
Search for your favorite lighting and decor. Choose wall art with funky shapes and colors. Find a throw blanket that helps you relax.
The goal is to love every piece you add.
Remember that it's your home! Whether it's lighting, pillows or wood wall art... Every piece should serve your home and your sense of style.
Add a huge coffee table for game nights. Or, you might forego the standard coffee table altogether, and go for comfort. Maybe add a comfy, collage of poufs or big plushy ottoman in the center of the room.
It's the decor, your collection of pillows, a blanket or two, and some cool artwork that ties everything together to make your space feel like a home. Nothing in your living room has match exactly - usually it's easiest to tie everything to one piece like your rug or favorite piece of art!
Featured Blog Posts for Your Modern Living Room
We talked to 8 Interior Designers to give you some great modern living room ideas.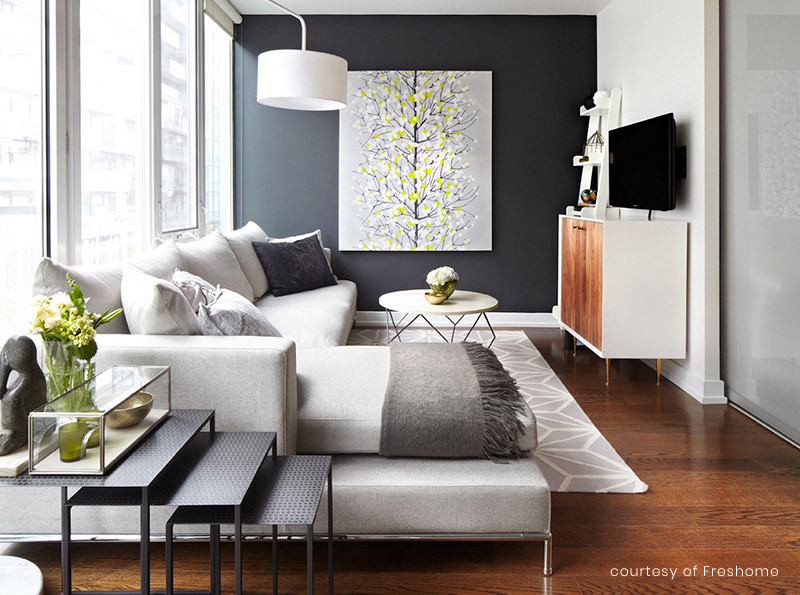 Need an accent piece or two in your living room? Check our our favorite mid Century modern accent chairs!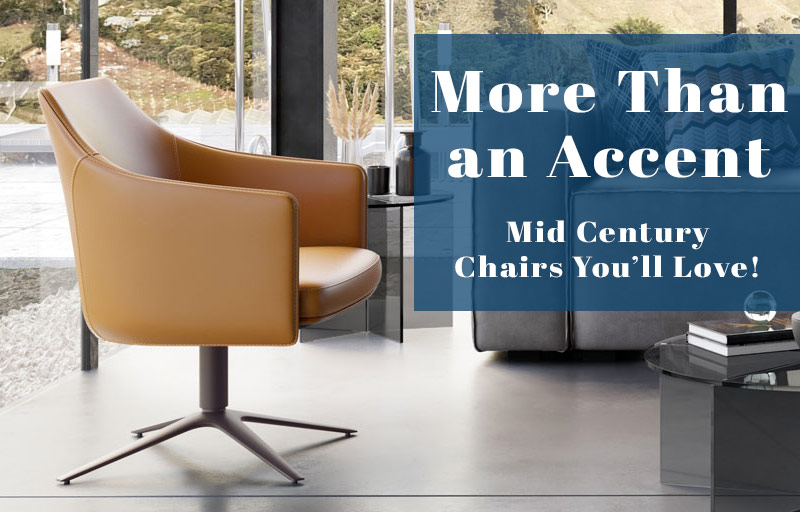 Looking for a soulmate in your living room? Read our guide to find the modern sofa of your dreams!
Your complete guide for finding the very best modern sleeper sofa.
Find Inspiration for Your Living Room with our 10 Best Mid Century Modern Sectional Sofas.
Just need the finishing touches? Complete your space with one of our favorite Modern Coffee Table Designs.
Complete your living room with the help of our modern TV stand guide.
Make your guest or living room cool and versatile with our favorite folding sofa bed.
Want your living room to look 'classic'? Let us help you find the perfect mid century modern TV stand.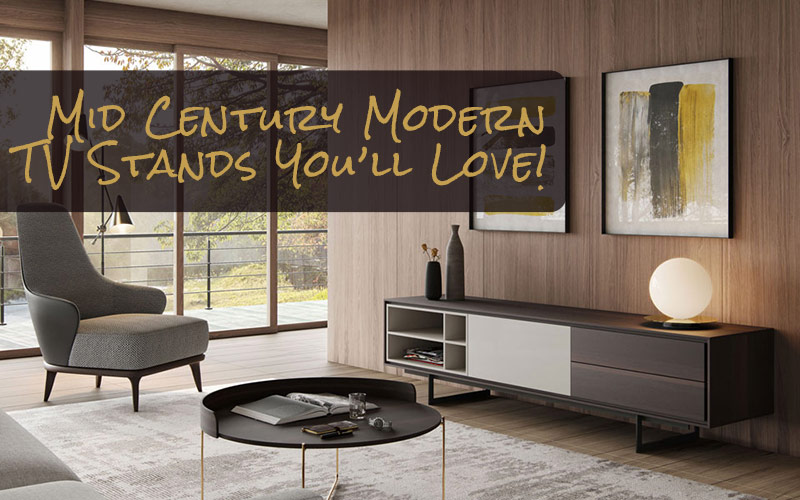 Need help creating a welcoming foyer? Check out our guide to the best entryway bench designs of the year.
Want to brighten up your family room? Consider some of our best white TV stand designs to create the clean, open feeling you crave.