< previous post return to index next post >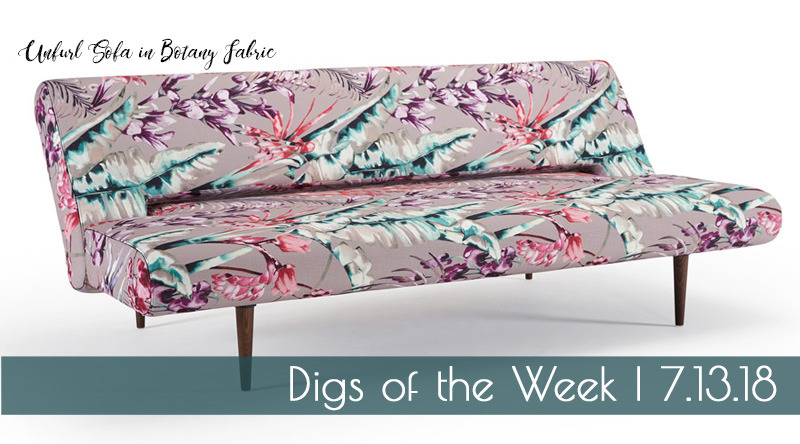 Happy Friday the 13th! With another week of summer in the books and time spent at the pool, eating snowballs, playing with LEGOs and visiting the library, we're soaking it all in and sweating along the way. Apparently, today is National French Fry Day and Sunday is National Ice Cream Day, so I have a feeling it's going to be a very good weekend!
This home in Pagosa Springs, Colorado is a stunner and perfectly situated among the great outdoors. I love the architecture and casual feel of the space.
I don't read my horoscope regularly, but when I do, I find it fascinating and somewhat accurate. But, I don't care for the rug picked for me based on my Zodiac Sign here. Do you?
After visiting the LEGO store this week, I think this local Austin designer is onto something. I can only imagine how long it takes to make one of these. Impressive!
Take a look at this lovely apartment filled with feminine touches and soft and natural elements. The office might be my very favorite room.
If you want to see what The Simpsons' living room looks like in 6 different design styles, check this out.
Kristin Cavallari and Jay Cutler just listed their Nashville home and you can see the listing here. I'm not big on rustic designs, but the modern elements make this home feel luxurious and inviting.
And we'll end on a DIY for you to squeeze in this weekend between your french fry and ice cream indulgences. You could even use wooden plates instead of acrylic discs for a whole different look. Easy peasy!
Image: Unfurl Sofa in Botany Fabric
posted on 7/13/2018