< previous post return to index next post >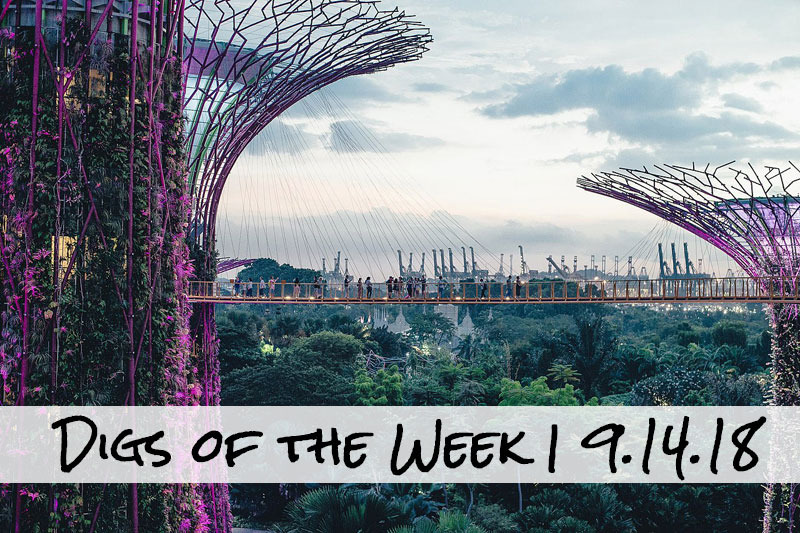 Welcome to the end of the week! As we approach the weekend, we're thinking of all those affected by Hurricane Florence and sending our love their way. And now we share with you, your DOTW-
Scrolling through Pinterest can often give you house/wardrobe/life envy, but I love the alternative perspective in this article. Check it out here.
Speaking of Pinterest-worthy, take a look at Kumail Nanjiani and Emily V. Gordon's remodeled LA home. It's unique and refreshing, for sure.
If you recently moved in with your significant other or are planning to in the near future, this is a good read about how to mesh your styles together seamlessly.
You may have heard that Maximalist interior design is having a moment and these are some great examples of how to do it right.
Have you seen the movie Crazy Rich Asians? It is a wonderful story and the scenery is incredible. Here is some info about the design and architecture in Singapore (where most of the movie is set).
Move over Millenial Pink, Hyper Blue is making itself known and we're not mad!
Since it's always a struggle to come up with a clever saying for our letter board, we leave you with this. Our's currently says "I like big books, and I cannot lie" so we need something worthy to replace it.
Image found here.
posted on 9/14/2018