< previous post return to index next post >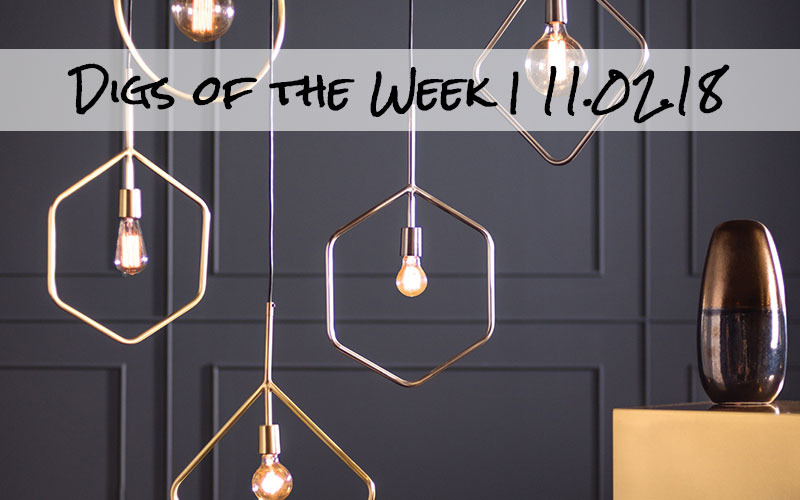 And just like that, it's November and along with it comes all of the holiday excitement. I know some of you out there mark November 1st as the day to put away the bats and pumpkins and bring out the stockings and tree, but since Thanksgiving is my favorite holiday (all of the family and food without the gift-buying stress) I like to embrace November as more than just a segue to December. Although there is this argument for decorating early... Whatever your preference may be, it's a special time and we're glad to spend it with you!
This first weekend of November brings with it Daylight Saving Time and an extra hour of sleep (unless you have kids). Here are some other things you might want to do while you're setting your clocks back an hour.
Maybe you've decided to spruce up your home for visitors arriving later this month. If so, see how to incorporate some fall trends here. Our new Lucie Accent Chair would be just right for the curvy seat trend!
If you're a Law & Order: SVU fan you should see Mariska Hargitay's gorgeous Upper West Side townhouse that is currently on the market. If only...
House of Cards is returning for its sixth and final season today. Here is a peek at Claire Underwood's reimagined oval office based on her personality and wardrobe. Sophisticated and elegant.
We've been following the Brady Bunch house since it was first listed on the market over the summer, to its purchase by HGTV and now we get an idea of their plans for it. I would certainly watch this!
I love a good cabin in the fall or whenever... The minimalist design of this one allows nature to take center stage, just as it should.
With Thanksgiving right around the corner, you might be looking for a new dining set-up. The classic tulip table is a modern, timeless choice and you can read more about it here. This is the one I have (and love) in my own home!
Image: Brya Pendant Lamp, Jude Pendant Lamp and Finn Pendant Lamp
posted on 11/2/2018