< previous post return to index next post >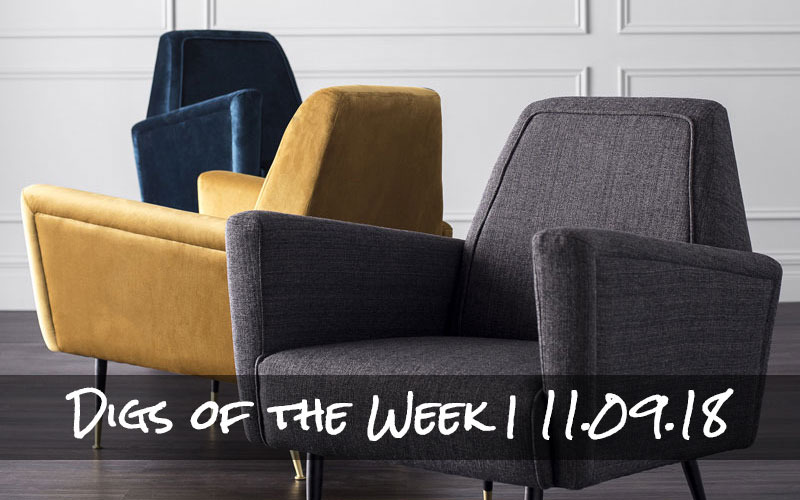 As the holidays approach, time seems to speed up, doesn't it? This year I am setting an intention to slow down as much as I can and spend meaningful moments (and not so meaningful ones, too) with my favorite people. For us, this all begins at home, which is why here at Modern Digs we try to help you make your home the place you love the most. We hope you find what inspires you.
A few ideas for your Thanksgiving table can be found here. Keep it simple and classic so you can focus on more important things - the food.
If you're cooking a feast this Thanksgiving, just imagine yourself in one of these gorgeous white kitchens. Pretty sweet!
The queen of white kitchens, Joanna Gaines, has a new book called Homebody and she's even given a tour of her own home. The modern and rustic elements work nicely together, don't you think?
I love this entry makeover. It's all about adding character and what speaks to you. Kind of like what Joanna writes about in her book.
This home of Maroon 5 bassist, Mickey Madden, speaks to me. The unexpected pops of color seal the deal.
I could use one of these "LFT" weekends, for sure. It feels so good to complete a project, so image completing multiple ones in a single weekend. I'm down!
And finally, our new Victor Accent Chair is shown above and we think it could add just the right amount of drama to your space.
posted on 11/9/2018