< previous post return to index next post >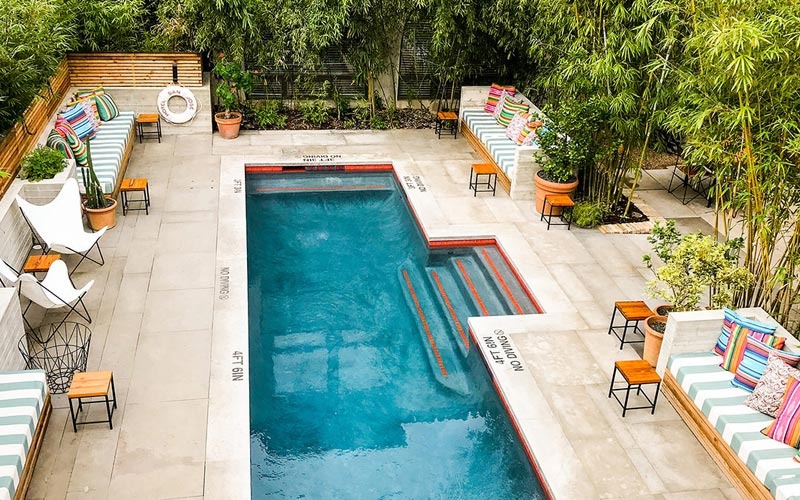 After a whirlwind week, the weekend has finally arrived! I'm looking forward to completing a few projects around the house/yard this weekend and not looking forward to all of the laundry and cleaning, but such is life. And on Sunday the whole family is headed to a winery to celebrate a dear friend's birthday, so there's that. Hope your weekend is filled with fun and a little sunshine!
The annual list of the 125 Best Places to Live in the USA is out. I love my city, so I'm not surprised that it's number one on the list, but the other top cities look pretty great, too.
Speaking of Austin, the beautiful Hotel San Jose and Austin Motel are some highlighted in the 25 Modernized Motels That Are Having A Moment. I think the Coachman Hotel looks and sounds idyllic! Which is your favorite?
If you're like me and intrigued by all things royal, you know that in a little over a month Prince Harry and Meghan Markle are set to wed. Take a peek at this possible honeymoon locale. Glamping at its finest!
Thinking of painting your kitchen cabinets to freshen things up a bit? If so, check out these kitchens for color inspiration.
Our pets are part of the family and we like to make them feel that way. These tips for embracing them in your decor and design are so smart.
Another weekend, another DIY... This one is perfect for spring and all of the succulents you've been eyeing, real or fake (which are the only ones I can keep looking good)!
Here is a list of 13 Horror Movies to Stream on Netflix for Friday the 13th that you might want to watch tonight with a giant bowl of popcorn. I will not be partaking since I cannot deal!
Image source: Hotel San Jose
posted on 4/13/2018