< previous post return to index next post >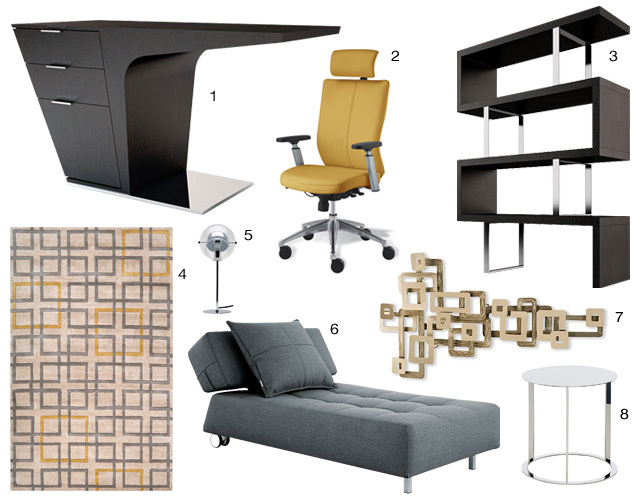 Envisioning a cool, modern home office, our designers had no problem creating a stylish collection of items to match with the Malton Desk. Given Malton's unique rounded shape, our designers carried the geometric theme throughout the room - from the square tufts on the chaise to the overlapping squares on the rug and wall sculpture. Complimenting the geometric theme, they opted for a subdued color pallette, adding hints of gold and mustard yellow with gray.
The result is a home office that's both stylish and functional. From the Nessen Etagere for your decor, books and references, to the chaise and end table to rest or gather your thoughts, we think it's safe to say working in this space wouldn't be too tough!
posted on 8/22/2013