< previous post return to index next post >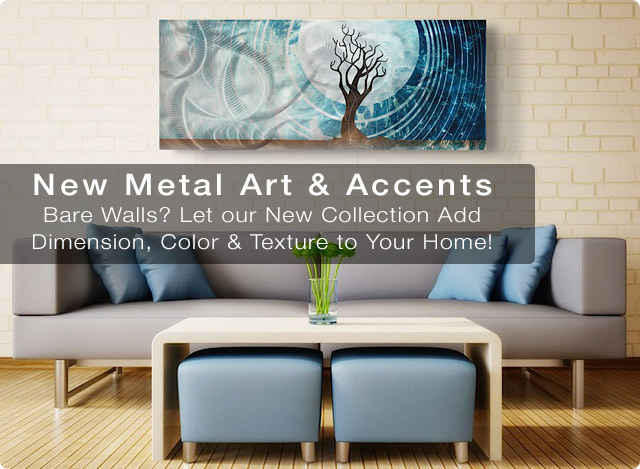 Newly added to the Modern Digs Collection are a number of interesting metal wall sculptures and modern clocks. In many ways, the art you choose to display in your interior may be the most important component of your interior design. In a room with clean and crisp modern style, the bold injection of color and texture provided by metal wall art will make the statement you want guests to remember. Bare walls are a travesty that must be avoided at all costs! Take a look at our new and interesting art and clocks; all pieces are designed and made in the USA.
The range of metal clocks include various finishes and punches of color designed to add life and brightness into your home.
All of these new pieces are a unique blend of material, color and texture unlike anything we've seen. Whether you go with a piece like Tantalum that uses a high-powered, hand-held grinder to create various textures and reflections of light. Or, you choose a piece like Implosion (pictured below) that blends an abstract graphic printed directly onto steel, which is then polished. Regardless, the bold visual interest these pieces add to you space will be a welcomed addition!
posted on 1/31/2014